Print Topic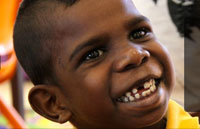 The importance of high expectations for all students has been discussed in educational theory for some years. While much has been written about the importance of believing in high expectations, less has been written about what teachers need to do to enact high expectations in the classroom and the school community.
Therefore, it is vital that educators are given opportunities to examine their assumptions and deficit beliefs, and to entertain positive solutions that will provide real and meaningful change.
This topic will include:
examining unconscious beliefs and assumptions
understanding the impact of deficit thinking and explore ways to change these perceptions
gaining awareness that the expectations you convey in teaching will influence the achievement and lives of students.