Print Topic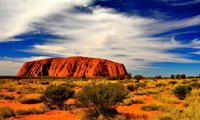 Deeper knowledge and understanding of Australian history is essential in the development of skills for students to be able to develop 'critical and creative thinking'.
The topic presents past, present and future interpretations of Aboriginal and Torres Strait Islander and non-Indigenous contact from a range of perspectives.
In the primary classroom history content delivery is centred around: contact history (First Contact), invasion/colonisation (The Australian Colonies) and settlement growth (Australia as a Nation). The Australian History Curriculum outcomes allow for the exploration of topics which build students' knowledge and skills in Australian History. In secondary classrooms Year 7 The Ancient World (60 000BCE‐ c. 650CE), Year 9 Making a nation and Year 10 The modern world and Australia.
Land (including rivers and lakes) and sea are at the core of belief for Aboriginal and Torres Strait Islander people and fundamental to our wellbeing. The land and sea is a whole environment that sustains us and is sustained by peoples and cultures. Apart from spiritual significance, where the very essence of history is embedded in features of the environment, land and sea provide everything we need: food, shelter, material for tools and identifiers.